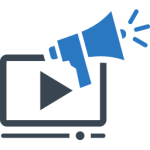 60 plus videos and over 14 hours of training take all the research, trial, error and frustration out of your card magic.

34 Routines and Techniques so you'll always know which tactics to deploy (plus when, and HOW to use them).

Private Community - Get Answers To All Your Questions (And Access to other PTS Members 24/7)

 Lifetime Access including future upgrades and updates, our 'Critical Path' Progressive Training Map and More!
"Aaron's teaching has made me better at the things I want to be better at, his honest insight has made me aware that there is a logical development in learning sleight of hand. Most important, his mentoring and friendship has shown me that I do have the ability to accomplish my card magic goals. Thanks Aaron!"

Tim Mech
"Every time I have a session, I come away inspired, more confident, more knowledgeable and a better magician." 

Chris Harrop
Here's What You Get When You Join The Pathways Training System:
Over 60 training videos take you step-by-step through a system that makes Card Magic Miracles easy to master.
The secrets to combining Micro Sleights and Misdirection to create an unstoppable amazement machine…
How to deploy a Control System that turns strangers into cheering fans (PLUS proven tricks and routines that make it happen)...
The 3 core modes of card handling that that transform even the simplest sleights into powerful tools of deception...
How to easily master and connect the Force, Bottom Switch and Cover Reverse with your Shuffle System to create a complete system for IMMEDIATE amazement.
How to architect "Blocking" strategies that ensure no sleight you use is ever seen...or even suspected..by your audience...
How to execute truly invisible Passes, Palms, Side Steals, Diagonal Palm Shifts and Spread Culls that skyrocket the impact of your magic...
The only detailed video instruction anywhere on the world famous Gravity Half Pass, a technique you'll use to perform visual miracles without equal...
...and much, MUCH more.
Plus You'll Also Receive Amazing Bonuses:
Lifetime Access to your personal Pathways Training Portal, including all future program updates and releases.
The Critical Path Progressive Training Map, so you always know exactly how to find the shortcut to mastery.
Access our Member's Only Private Online Community, where you can always get help from my team, myself and your fellow Pathways Members.
Pathways Notebooks: Download or print to master even faster!
Bonus # 1: NEW FOR 2017 - Access to 'The 13th Pathway' (Coming January 2017)
Bonus # 2: NEW FOR 2017 - 'The Paper Engine Revelations' - Attend Live Online or Ask Questions in Advance as Aaron leads you through his modern card magic classic!
NEW FOR 2017: Live Video Coaching Calls with your Questions; Live Hotseat Sessions and More!
Lifetime Option
Save Over $40 when You Choose This Option
60 Day Money-Back Guarantee!
START NOW
Join the World's Best Online Card Magic Training Site
Monthly Option
For a Limited Time - Get Started Now For Only Ten Bucks!
Pay as you go. Cancel Anytime.
START NOW
Join the World's Best Online Card Magic Training Site
100% Money Back Guarantee
Your investment is protected by our 60-Day "Free Look" Policy. Here's how it works: You have a full 60 days to preview "The Pathways Coaching System." (That's more than enough time since the bulk of the work is already done for you.) If you decide during that time that "Pathways" is not right for you, just let us know and you'll be issued a full and prompt refund...no questions asked. In short, you get a great return on your investment, or you get your money back. It's that simple…
On the fence? Wondering if "The Pathways Training System" is right for you and your magic? The answer you need may be found below...
Does Pathways only work for experienced card workers?

ABSOLUTELY NOT! We've successfully used Pathways to help magicians of all age groups and experience levels. If you've never picked up a deck of cards before, The Pathways System will get you started with confidence and eliminate frustrating trial and error before it even starts. Advanced card workers with decades of experience say Pathways gave them more results in a week than the past several years of practicing without it. But don't take my word for it: CLICK HERE

What if I have questions during the coaching program training?

The Pathways Coaching System isn't just training videos and tricks. It's an actual coaching program and membership into a powerful group of like minded people pushing you towards success. So, my team and I will be here for you, to help you get your Pathways to card magic up and running – QUICKLY. I know you'll have questions along the way and that's why we created the Private Members ONLY Facebook group… So you can ask questions and get answers from my team and I AND your fellow students.
How long will it take to get access?

Immediate!!

Your login and access information will be sent to your email address as soon as you join.  Immediately after payment, you will be directed to a Welcome Video that explains how you can access the Members Area right away!

Get ready to start growing your card magic immediately!

Is there a guarantee?

Yep…all our trainings have a 60-day, no-questions-asked guarantee.  In other words, if you aren't happy for any reason, just let us know and we'll give you your money back. We obviously don't think it'll come to that, but if you're even the least bit worried if this will work for you, then put your mind at ease. You either get the results you want or you get your money back.

It's as simple as that!
HURRY! Claim Your Spot In
The "Pathways Training System"
Lifetime Option
Save Over $40 when You Choose This Option
60 Day Money-Back Guarantee!
START NOW
Join the World's Best Online Card Magic Training Site
Monthly Option
For a Limited Time - Get Started Now For Only Ten Bucks!
Pay as you go. Cancel Anytime.
START NOW
Join the World's Best Online Card Magic Training Site